Violet Pigment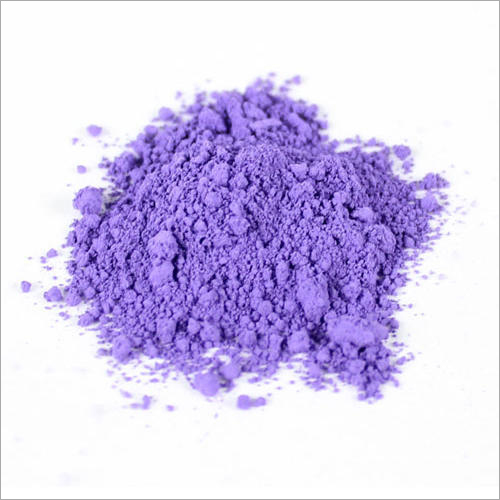 Violet Pigment
Price And Quantity
Product Specifications
Violet

Printing Ink and Paper Industry
Product Description
Violet Pigment is a chemical agent which belongs to the class of organic compound used for the coloring of various types of products in manufacturing and textile industries. This powdered formula can be used in the production of automotive paints, watercolors, printing inks, washing agents, pharmaceuticals, solar cells, food packaging, industrial carpeting and many more. offered by our company is free from any kind of toxins and can be used as an alternative to the cadmium colors. The compound is added with mineral base which offers higher ultra violet stability up to a temperature of 280 degree Fahrenheit.
Frequently Asked Questions:
1) Is violet a pigment?
Violet lies among red and blue on the variety wheel, and keeping in mind that it tends to be blended in with a mix of those two tones, a solitary shade violet can be an extraordinary expansion to a craftsman range.
2) How is violet pigment made?
Purples can be framed by blending red and blue colors, yet the main genuinely violet shade was cobalt violet, ready in 1859.
3) What sort of variety is violet?
Violet is firmly connected with purple. In optics, violet is an unearthly variety (alluding to the shade of various single frequencies of light), while purple is the shade of different mixes of red and blue (or violet) light, some of which people see as like violet.
4) Which synthetic is violet in variety?
Sodium sulfide responds with sodium nitroprusside to shape a violet variety compound, which affirms the presence of Sulfur.
Violet Toner 777 Specifications:
| | |
| --- | --- |
| Color | Violet |
| Usage/Application | Printing Ink and Paper Industry |
| Packaging Type | Polypropylene Bags |
| Form | Powder |
| Brand | Swastik |
| pH Value | 9 |
| Packaging Size | 25-50 Kg |